I have been posting about this setup on my local plant club forum. I'll share some of it here too. I have been keeping some Crypts as my first try growing them emersed in glass vases I bought at Wal-Mart. I have them on top of an electrical transformer at work to provide them with heat. The temperature stays pretty constant at 80F even with the room temperature down to 60F over the weekends. The light is a 55 Watt PC on for 12 hours per day. The left two plants get morning sun during the winter. I have to see what the summer brings. I do rotate the plants around to even out the light.
Dec.-1-2009:
Here are two photo's of how I am keeping my emersed Crypts warm over the winter: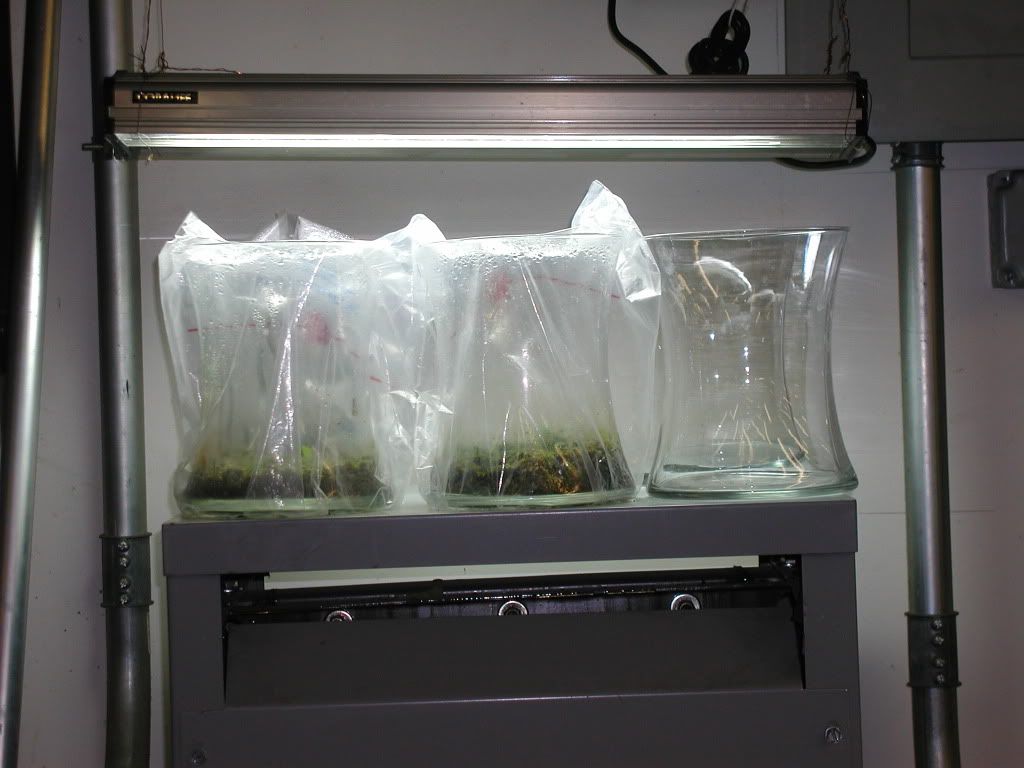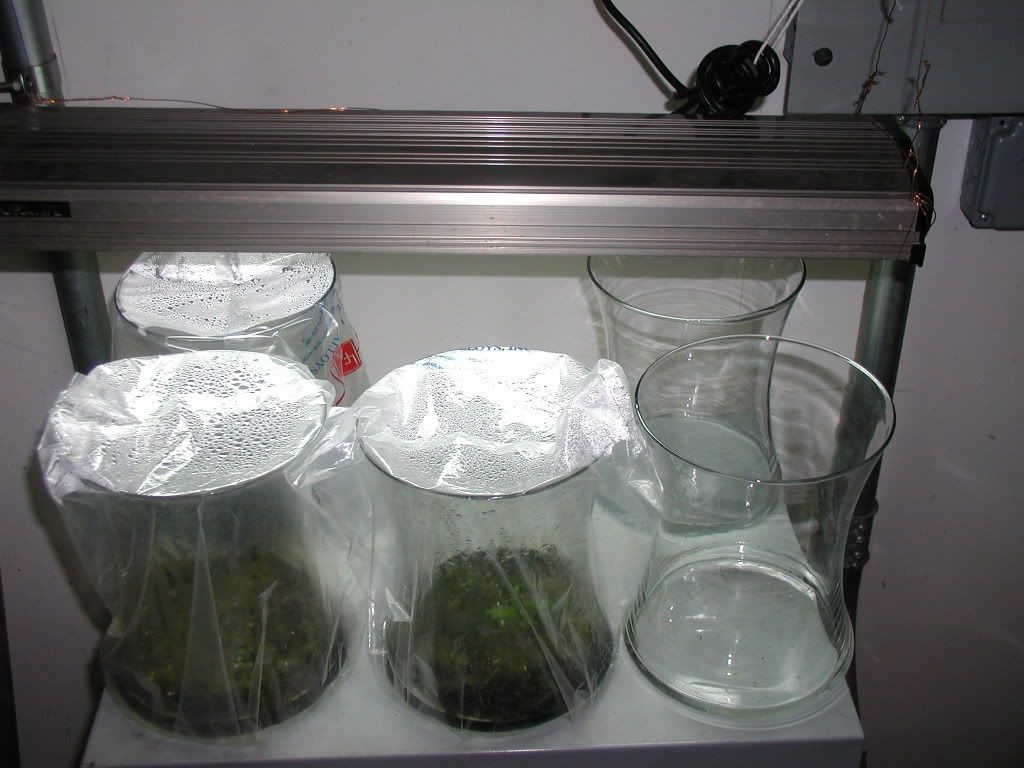 You can see I have room for four more plants. I have a C. parva I kept out from what I planted in my bosses 150 gallon aquarium. I have some other rhizomes dug out of the substrate that show signs of life I may pot up to use all 6.
I will be needing to rotate the jars to keep the growth even. I also need to watch the water level that it doesn't dry out with the added heat. One of these days I am going to use clear Plexiglas instead of the plastic bag for the top, at least I'll see how it works.
Dec.-30-2009:
I have two of my original Crypts that survived overheating due to being placed in a window at work during the summer 2009 in full sun- C. affinis purchased from Lowcoaster in 2008 and one that I need to ID as it grows larger. Both plants melted and I did loose others to the high heat. I bought some C. affinis from Absolutely Fish in Clifton, NJ Nov. 3, 2009 and put one in a jar.
I mixed up a substrate for these jars last night using some of the Mineralized Topsoil I made for the 150 gallon tank in my boss's office. I had some Laterite laying around as well as the clay I mixed up for the 150 gallon. Well I mixed these in equal proportions and added water to cut down the dust as it was bone dry. I then added in a mixture of Seachem Red Flourite, Onyx Sand, CaribSea African Cichlid Substrate at about two parts gravels to one of the clay/soil mixture. Then I added in soaked Long Fiber Sphagnum Peat Moss at about 2:1 Sand/Clay mix to Peat Moss.
I added this to three jars, added water to wash down the sides and then let them sit on the transformer to heat up and fully soak. I checked the pH of the mixture this morning and found it to be 6.5.
I just planted a C. parva I bought Nov. 30, 2009 from FishTown in Ramsey, NJ. I am going to grab a C. undulata from a 10 gallon tank that has a lot of Cladophora (Staghorn Algae) on it and is also showing signs of nutrient deficiency by discolored leaves. I am not sure what it is missing, but it could be anything as it has been neglected and I am glad it is even growing.
I still have one jar that I need to plant. I have not decided what to put in yet. I have C. spiralis, C. wendtii, and C. usteriana to choose from.
Dec.-31-2009:
I took some photo's before I left work and after I transplanted to each jar. I ended up pulling up what I think is my last C. x willisii that I bought from Wilma Duncan's The Cause in November of 2004.
C. x willisii:
hand for scale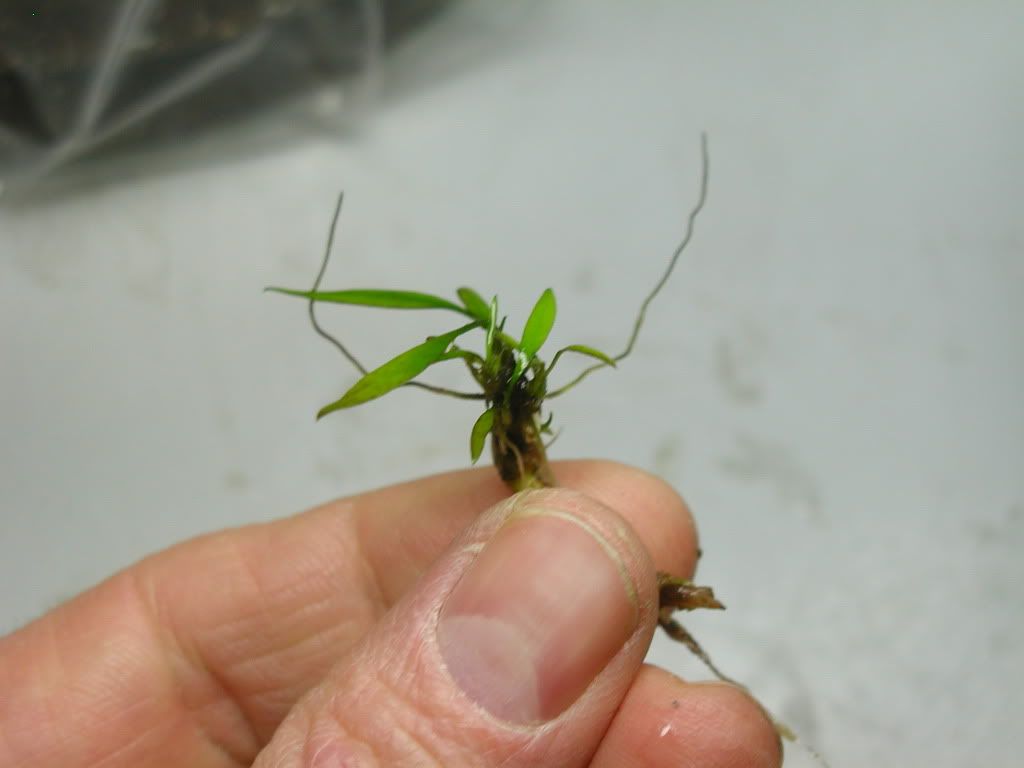 Planted:
C. parva purchased from FishTown in Ramsey, NJ:
C. undulata, I think: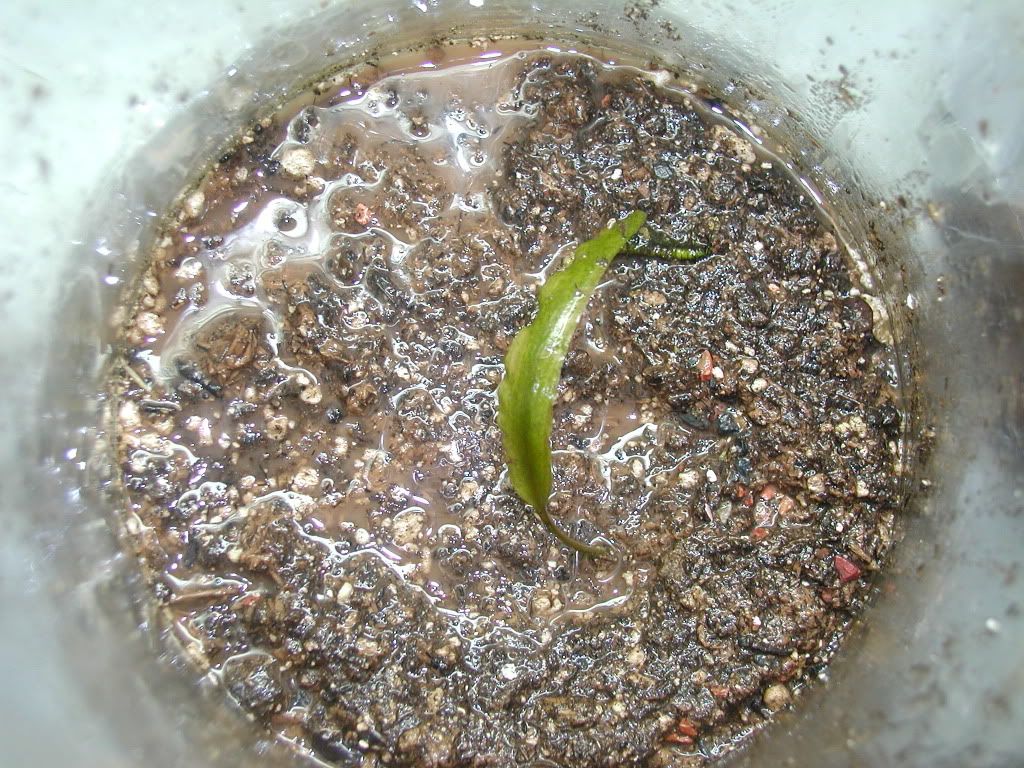 C. unknown as of now.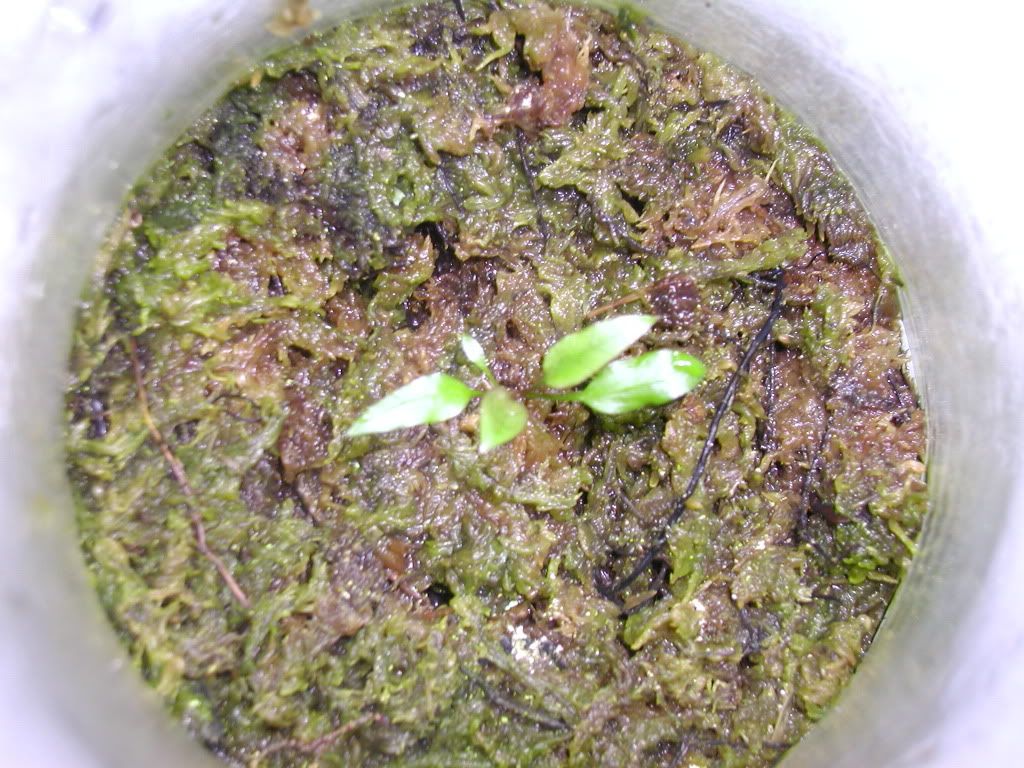 C. affinis purchased from Absolutley Fish:
C. affinis purchased from Lowcoaster. Notice the deep green growth on top of the sphagnum moss: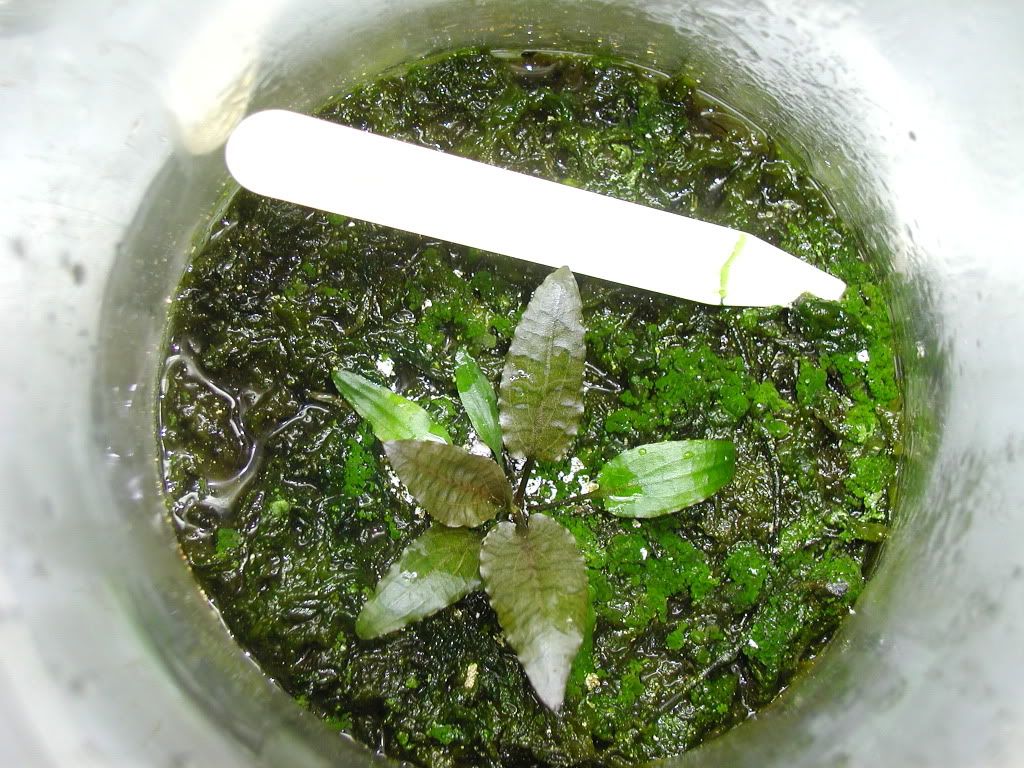 Feb 10, 2010:
Time for an update of some of the emersed Crypts. I took some new photo's today.
The first one is of some C. x willisii I purchased from Wilma Duncan's The Cause on Nov. 15, 2004. Anyway, I thought I had lost these plants as I moved them in to pots in a cichlid aquarium and the fish dug them all out. They plants dwindled down to just the rhizome and I only discovered it when I tore down the tank. I didn't even know I had any left. It has really grown in one month. If this really is C. x willisii it is a naturally occurring hybrid with C. parva as one of the parents.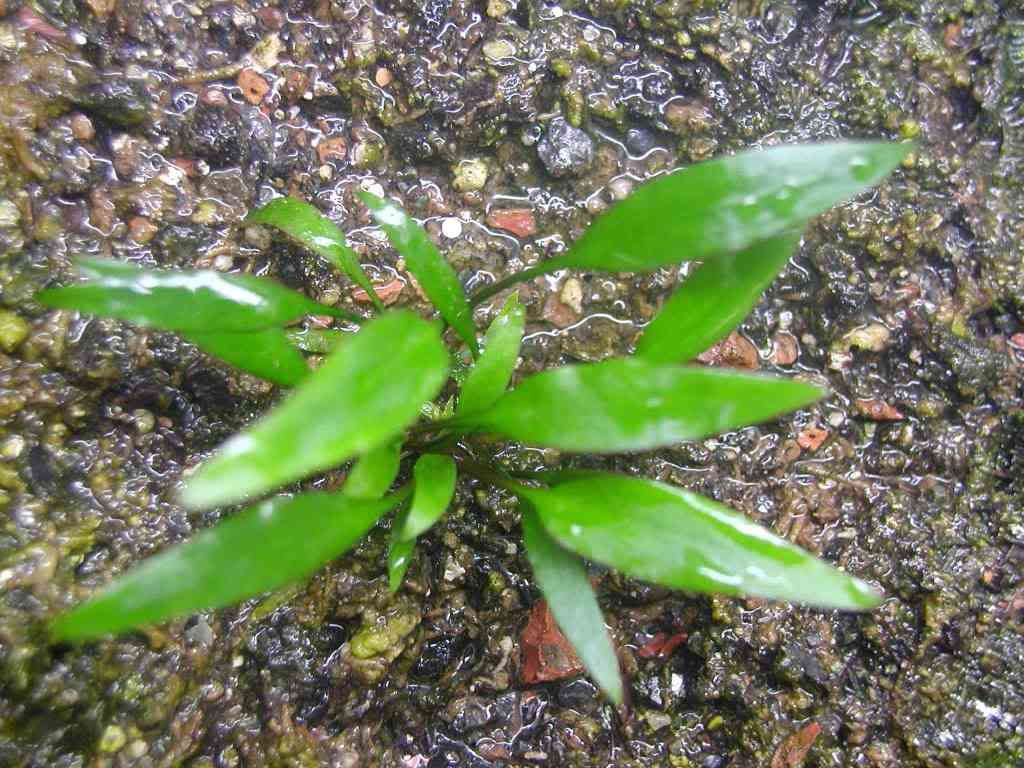 The second is the C. parva I bought from Fish Town 11-30-09 and emersed it 12-30-09. If you compare it to the photo from that date you will see the growth it is putting out.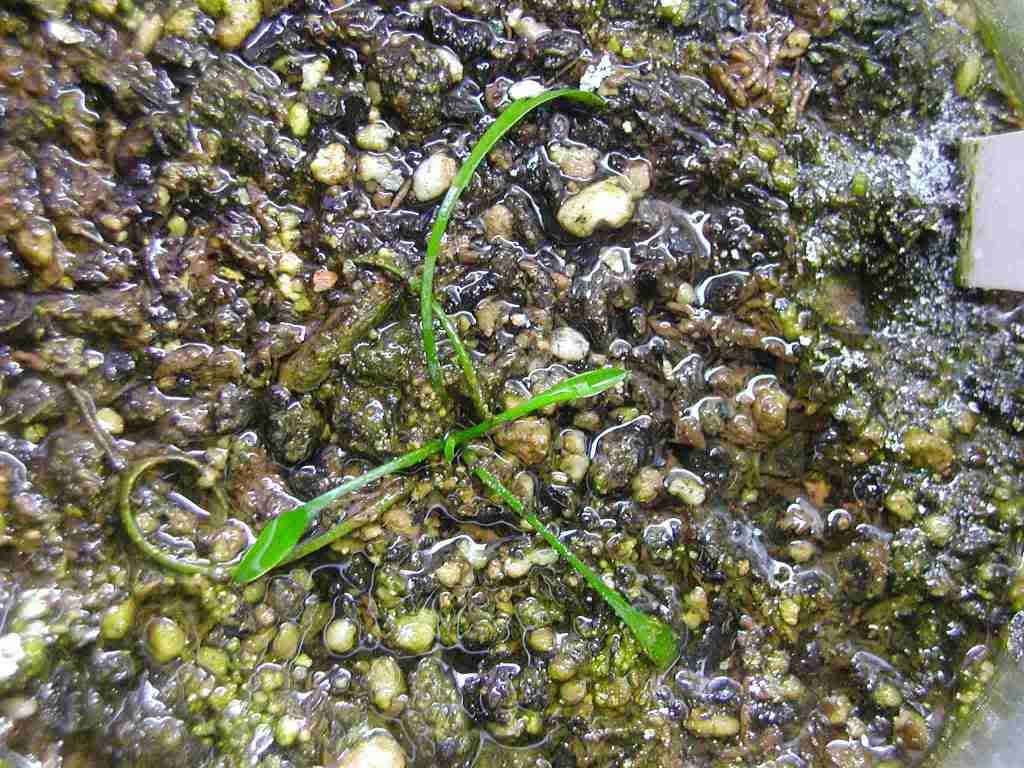 Feb 12, 2010:
I looked at my records last night and today to confirm where the C. x willisii came from and I see from the receipt at work that they were purchased from Wilma Duncan's The Cause on Nov. 15, 2004. I had conflicting records, based on my memory when making file names. Bad practice. I had these growing in a 10 gallon tank with C. wendtii which I thought was C. affinis until Mike F. corrected me around the time I joined this club.
The photo was taken of my 10 gallon tank on Nov. 24, 2005. So the plants were growing for about one year at that time. The large plants in the center are the C. wendtii. The lower plants on the right are the C. x willisii. They were really lush here. This tank was kept at Lake Tanganyika conditions with Lake salts added.