Hi, just joined today, pretty new to crypts (I've only had fish for about a year +/- a week) but I've managed a fairly decent collection of hard water crypts. Still trying to figure these guys out before I move onto more challenging varieties.
I don't have a picture of my tank with my submersed crypts (and I'm currently fighting several types of algae) so I'll just post pictures of my emersed setup and plants.
My setup is a 15 gal with a mostly fitting glass top (humidity stays around 80%), plants are in flourite. I'm also using the tank to grow out a few other aquatics emersed, as well as some tillandsias that do well in the humidity and a fern I'm adapting for viv use.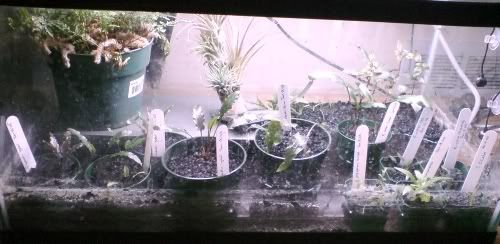 My most recent crypt, C. pontederiifolia - the pink leaves are the growth that was on this plant when I got it, hoping I can mange the same in my own plants.
Here's a plant I was looking for an ID for at APC
a few months ago
, currently I'd say it is C. walkeri 'lutea' but that's still up in the air. Unfortunately it's taking it a long time to establish submersed, but I'm getting good growth emersed)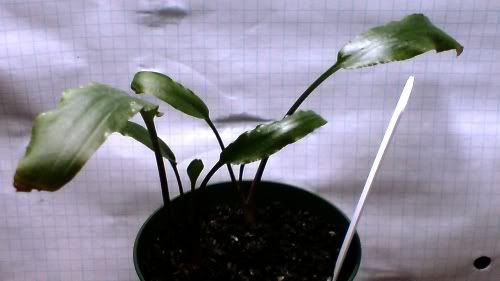 Here's another crypt I'm not sure the ID on, I bought it as C. willisii but it has been refusing to grow. I'm now leaning toward parva unless I can see some larger growth on my emersed plants or a flower.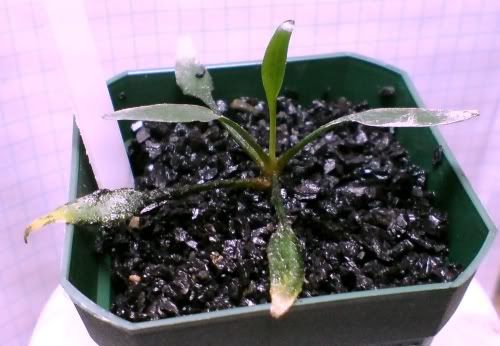 And a very common crypt but I like the colour on it, C. wendtii var. green (or so it was sold)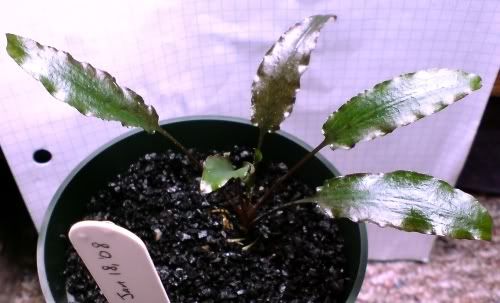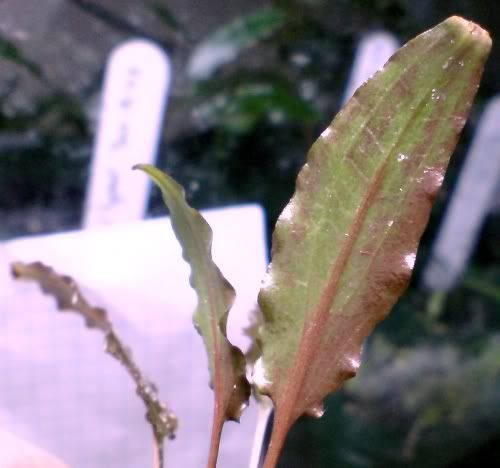 Anyway, it's nice to be here and I hope to learn a lot about these plants here.